Question:
Iím unable to resize my window screen or column width on my reports and/or any invoice or other transaction templates. How can I fix it?
Applies to:
Reckon Accounts Hosted in touch screen enabled devices only. (01/07/2018)
Solution:
Disable the Touch screen of your device (PC, notebook, Ultrabook, Surface or tablet)
You may have suddenly noticed this issue, after our latest updates on Hosted environment dated 01/07/2018, where you were not able to resize the column width any window such as Invoices, bills, estimates or reports etc.
Detailed steps.
Go to the start menu and Control panel and Device manager.

Navigate to Human Interface Devices.

Right Click on HID-compliant touch screen and select Disable. See below: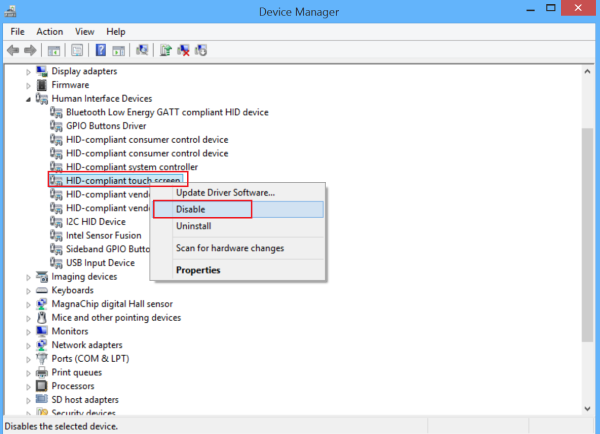 4. Restart your PC
5. Log into Reckon Accounts Hosted and try again

Note: This will disable the touch screen functionality of your device in entirety for other programs too. Therefore, you might want to enable it back after using Hosted.